Archives
You are currently viewing the archive for April 2006
Posted by:
sxc1
on Apr 25, 2006
Ms. Carolyn Denomme (B.S., E SC; Schreyer Honors Scholar) has been awarded a National Institute of Standards and Technology's Gaithersburg, MD Summer Undergraduate Research Fellowship (NIST SURF) program for students majoring in science, mathematics and engineering.


Posted by:
sxc1
on Apr 12, 2006
Congratulations to Engineering Science senior Benjamin Ross who was awarded a John W. Oswald President award for providing outstanding leadership. The award recognizes, annually, graduating seniors who have provided outstanding leadership in scholarship; athletics; social services, religious activities; student government; journalism; speech the mass media; and creative and pereforming arts. Benjamin was one of five senior recipients of this prestigious award.

The presentation was made Saturday, April 1, at the Pasquerilla Spiritual Center.

Benjamin is currently pursuing a Master's degree in Engineering Science, in the ESM Integrated Undergraduate Graduate program, in addition to his bachelors of Engineering Science.


Posted by:
sxc1
on Apr 10, 2006
Engineering Science and Mechanics is pleased to announce that Ben Ross (B.S., E SC May 2006) and Gabrielle Tremblay (B.S., E SC May 2005) are both recipients of NSF Graduate Fellowships.

Congratulations to both on their well-earned success.
Posted by:
wea100
on Apr 7, 2006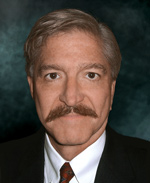 John R. Longenecker has been named the 2006 College of Engineering Outstanding Alumnus.
Mr. Longenecker is currently president of Longenecker & Associates. He received a B.S. in Engineering Science in 1971 and an M.S. in Engineering Science in1973.
John Longenecker, president of Longenecker & Associates, Inc., has over 30 years experience in the energy industry in the areas of project management, strategic planning, regulatory compliance, independent assessment, and quality assurance in various programs including environmental remediation, national defense, nuclear reactor development and operations, waste management, and advanced technology development and deployment. Unique strengths and experience include independent assessment, strategic planning, acquisition support and regulatory compliance.
Engineering Science and Mechanics is pleased to announce the creation of a
Nanotechnology Minor
effective Summer 2006. The Nanotechnology minor is designed to help prepare students from diverse disciplines for careers in a broad range of industries innovating with nanotechnology. The minor provide students fundmental knowledge and skills in simulation, design, modeling, synthesis, characterization, properties, processing, manufacturing and applications at the nano scale. The minor builds on the singular strengths of Penn State's nanofabrication facilities including its class 1 and class 10 clean rooms, its faculty and existing academic program.
To complete the 18 credit nanotechnology (NANO) minor, students will take two prescribed courses (6 credits) in nanoscience fundamentals, and then select four additional courses (12 credits) from a growing list of courses.
In addition to nanotechnology career opportunities in microelectronics, information storage, optoelectronics, bioelectronics, pharmaceuticals, agriculture, medicine, life sciences and the sciences, the minor prepares undergraduate students to support nanotechnology research programs as graduate students.
A scheduling recommendation, by semester, follows below.
Questions concerning the Nanotechnology Minor may be addressed to
Dr. Osama Awadelkarim
(Nanotechnology Technical Contact); ooa1@psu.edu
Dr. Christine Masters
(Nanotechnology Minor Coordinator); cbm100@psu.edu
Emil (E SC 1990) and Victoria Hayek have announced the birth of their fourth child, Isabella Marie born March 31st. Isabella has three older brothers: Bobby who is 5; Vittorio who is 3 and Nicholas who is 2.

Congratulations to the parents and grandparents Sabih and Guler Hayek.