Archives
You are currently viewing the archive for January 2008
Posted by:
jml43
on Jan 31, 2008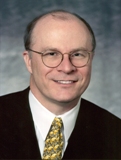 On January 17, Chuck Dages, '77 masters of engineering science graduate and 2005 Engineering Science and Mechanics Outstanding Engineering Alumni, was named the Executive Vice President, Emerging Technology, Warner Bros. Home Entertainment.
In his new role, Dages retains his Executive Vice President title but moves from Warner Bros. Technical Operations to the
Warner Bros. Home Entertainment Group
where he will continue to have oversight of Motion Picture Imaging (the Studio's post production facility for film mastering, restoration and digital imaging for motion picture and television) and the Advanced Media Editorial department (prepares feature films for distribution on airlines, cable networks and broadcast television). Additionally, he will lead various projects involving industry and government groups related to repurposing the Studio's entertainment assets.
Congratulations Chuck for achieving this next step in your career!
Posted by:
sxc1
on Jan 28, 2008
First year students Arwen Kandt and Kate Barber have received letters of congratulation from the Schreyer Honors College for their outstanding first semester accomplishments.
Posted by:
sxc1
on Jan 26, 2008

Engineering Science and Mechanics is pleased to announce the appointment of Mr. Andrew Miller to the Information Technology staff. Mr. Miller will be responsible for the department's database server environment and also for leadership of database and web applications that will assist the department in meeting key initiatives. Mr. Miller holds both a bachelors and masters engineering degrees from Penn State.
Posted by:
jml43
on Jan 24, 2008
Akhlesh Lakhtakia
, Charles Godfrey Binder Professor of Engineering Science and Mechanics, has been appointed the Chair of the Publications Ethics Committee of SPIE--The International Society for Optical Engineering.
This committee is responsible for investigating claims of plagiarism, intentional and significant misrepresentation of data, and similar issues.
To find out more about the Journal of Nanophotonics edited by Lakhtakia, visit this
website
.
Posted by:
sxc1
on Jan 23, 2008

Congratulations to Ardell Hosterman, ESM Lab Support Technician, who has been named the 2007 Barber-shopper of the Year by the Nittany Knights Barbershop Chorus. Mr. Hosterman has been a member and singer with the Nittany Knights for over a decade. Mr. Hosterman was recognized him for his leadership and contributions to the organization.
Today's issue of the
Center Daily Times
provides full coverage of the recognition.
The Nittany Knights are a volunteer non-profit group that perform locally in many community venues. They hold an annual show the first Saturday of each May for the purpose of raising money for local charities and for the promotion of music programs in schools.
This is the second time in less than ten years that Mr. Hosterman has been recognized for his service.
Posted by:
sxc1
on Jan 21, 2008

Dr. Charles E. Bakis, professor of engineering science and mechanics, has received the University's highest distinction with the title of Distinguished Professor.
Professor Bakis has been a faculty member in the Department of Engineering Science and Mechanics at The Pennsylvania State University for 19 years, conducting pioneering research in composite materials. Applications of these materials are found in communications satellites, military aircraft, rotorcraft, engines for high speed, high efficiency aircraft, flywheel energy storage systems, reinforced concrete, robotic actuators, artificial muscles, and autonomously tailored structures.
Dr. Bakis serves as the Director of
Penn State's Composites Manufacturing Technology Center
, which supports faculty and their students during the academic year, and contains a comprehensive collection of equipment for the manufacturing and testing of composites. His research has had a major impact on the development of light weight, high temperature composite components for structural applications and in the development of new composite manufacturing technologies that have been transferred to industry.
The title of distinguished professor is for outstanding faculty in recognition of their outstanding teaching, research, and service at Penn State and in their profession.
We hope you join ESM in congratulating Dr. Bakis on this prestigious award. He can be e-mailed at: ceb5@psu.edu
Posted by:
jml43
on Jan 17, 2008
Dr. John F. Conley, Jr., (Ph.D., ESMCH, 1995) has been appointed as one of three signature faculty fellows at
Oregon State University's Nanoscience and Microtechnologies Institute (ONAMI).
Dr. Conley received his doctorate in engineering science and mechanics, under the direction of Dr. Patrick M. Lenahan in 1995. Since then Dr. Conley has achieved success as a leading materials scientist with an outstanding record of technical papers and patents during his professional career at NASA Jet Propulsion Laboratory, Dynamics Research Corporation and Sharp Laboratories of America.
Join ESM in congratulating one of our own! For additional information about John and his many accomplishments, visit this
website
.
Posted by:
sxc1
on Jan 17, 2008
The Engineering Science and Mechanics faculty will hold a town Hall Meeting on January 25, 2008. The meeting will be of interest to ESM students who plan to take the spring 2008 ESM Candidacy Exams. The meeting will be held at 3:35 p.m. in 114 EES Building.
Posted by:
jml43
on Jan 17, 2008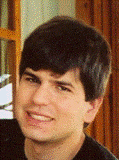 On January 14-17, 2008,
Professor Melik Demirel
gave an invited talk at the ICAM Annual Conference at the La Fonda Hotel in Santa Fe, New Mexico. The talk was entitled "Scaling Concepts in Structured Polymer Growth." Prof. Demirel is a former fellow of
Institute for Complex Adaptive Matter (ICAM)
where his research is funded partially through ICAM-I2CAM.
Additionally, Prof. Demirel is going to co-organize an international workshop supported by I2CAM. The aim of the workshop is to study the fundamental principles of biological macromolecules (e.g. proteins, dna) and synthetic polymers (e.g. brushes, fibers) that have emergent properties from their structure rather than exclusively from their composition. This I2CAM meeting will be held in Turkey with
Sabanci University
as a partner.
Funding is available for junior scientist, postdocs and graduate students. Please contact
Prof. Demirel
for further information
Posted by:
sxc1
on Jan 10, 2008
Dinesh Agrawal, professor of engineering science and mechanics, materials science and engineering, and director of Microwave Processing and Engineering Center, gave an invited talk at the 16th International Conference on Processing and Fabrication of Advanced Materials (PFAM-16) held at National University of Singapore, on "Microwave Materials Processing: A Global Perspective." He also gave two invited talks at the First Microwave Open Symposium organized by National Institute for Fusion Science, Japan, and held in Tokyo, on the "Microwave Processing Processing of Semiconductors in E and H fields" and "Microwave Assisted Fabrication of Metal-Ceramic Composites."

Source: Penn State Newswire


Posted by:
jml43
on Jan 8, 2008
Professor Akhlesh Lakhtakia
, The Charles G. Binder (Endowed) Professor of Engineering Science and Mechanics, will be featured during the 2008 Distinguished Lecturer Series on Friday, January 11, 2008 beginning at 11:00 am at the Engineering and Computer Science Complex,
University of Texas, Dallas
campus.
Dr. Lakhtakia will be presenting a talk on sculptured thin films. For additional information about the presentation, feel free to visit this
website
.
Posted by:
jml43
on Jan 4, 2008
Early this fall semester, Jeffrey Hopkins and Stephen M. Koytek, both graduate students in Engineering Science majors, were recipients of the William J. and Ethel Harer Madden Memorial Honors Scholarship from the
College of Engineering
and
Schreyer Honors College
for the 2007-08 academic year.
Posted by:
jml43
on Jan 3, 2008

On December 24, 2007, Prof.
Melik Demirel
, Pearce Assistant Professor, spoke about Structured Polymer Brushes at
Sabanci University
in Istanbul Turkey during a Faculty of Engineering and Natural Sciences seminar.
The presentation included information concerning the structured polymer films which are conformal to any surface and suitable for industrial applications. The method is a bottom-up process based on oblique angle deposition. This approach allows Prof. Demirel's group to tune the chemical properties of the resulting films, such as hydrophobicity, porosity, electrochemistry, chemical reactivity, surface energy and crystallinity.
To read additional information about this presentation, please visit this
website
.