Archives
You are currently viewing the archive for May 2008
Posted by:
jml43
on May 30, 2008
The spring 2008 student award winners are:

Abdalla Nassar, Student Marshall won the Kerns/McNitt Award
Brittany Hendrick won the Kerns/McNitt Award
Stanton Sollenberger won the Frank Fenlon Award
Benjamin Russo won the Vernon H. Neubert Dynamics Award
Jason Campbell won the Paul A. Lester Award

Congratulations to all for attaining these honors.
Posted by:
jml43
on May 22, 2008
Nate Simmons, doctoral candidate in engineering science and mechanics, was part of a team of students from 16 Universities across the country that was involved in developing an energy efficient and environmentally friendly vehicle without sacrificing performance. Each team was given a Chevrolet Equinox to re-engineer. The PSU team modified the automobile with a diesel engine fueled by hydrogen-assisted B20 (20 percent biodiesel, 80 percent conventional diesel) and a 300-volt lithium-ion battery pack powering an electric motor. Nate and his team finished 6th overall in the competition. For more information about Nate's team and project, please visit this
website
.
Posted by:
jml43
on May 13, 2008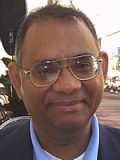 Dr.
Akhlesh Lakhtakia
, Charles Godfrey Binder Professor in Engineering Science and Mechanics, delivered an invited lecture entitled "Sculptured-thin-film Plasmonic-Polaritonics" at MIEL 2008, the 26th International Conference on Microelectronics in Nis, Serbia.
The IEEE-sponsored event was held May 11 to 14. Dr. Lakhtakia's co-authors are Dr. John A. Polo, Jr. (Department of Physics, Edinboro University of Pennsylvania) and ESM graduate student Michael A. Motyka. Dr. Lakhtakia also co-chaired a plenary session. For more information on MIEL 28, please visit this
website
.
Posted by:
jml43
on May 13, 2008
The Student Society of Engineering Science recently elected their 2008-09 officers. The officers are:

President: Matt Verlinich
Vice President: Stephen Koytek
Secretary: Brennan DeCesar
Treasurer: Brian Bontempo
Social Chair: Scott Jacobs
Webmaster: Rich Mattes
Underclassmen Envoys: Shane Lani and Ben Russo

Congratulations to the new officers! We look forward to working with you next year!

Posted by:
dkb11
on May 5, 2008
Dr. Bernhard R. Tittmann, Schell Professor of Engineering in the Department of Engineering Science and Mechanics, will be presenting an invited paper at the 10th School on Acousto-Optics and Applications in Gdańsk-Sopot, Poland, from May 12 to May 15, 2008. The paper, "Confocal Laser, Acoustic and Atomic Force Microscopy to Image Composite and Biological Materials on a Microscale," reports on research done by Dr. Tittmann and his students in the Engineering Nanocharacterization Center.
The 10th School on Acousto-Optics and Applications has been organized by the Institute of Experimental Physics of the University of Gdańsk in cooperation with the Polish Acoustical Society and the Polish Academy of Sciences and focuses on all physical aspects of light and sound interaction. More information on this event is available at
http://univ.gda.pl/~school/index.htm
.