Archives
You are currently viewing the archive for June 2009
Posted by:
sxc1
on Jun 30, 2009
Four Engineering Science and Mechanics faculty have received promotions effective July 1, 2009. Francesco Costanzo, Michael Lanagan, and Clifford Lissenden have been promoted to full Professor and Jian Xu has been promoted to Associate Professor.

Congratulations on your outstanding accomplishments.
Posted by:
jml43
on Jun 29, 2009
Dr. Fei Wang, Ph.D. '05, Research Engineering for the
Micron Corporation
, and his wife announce the birth of their second daughter, Angela on June 27, 2009 in Boise, Idaho. Congratulations!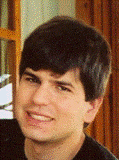 Dr. Melik, Associate Professor in Engineering Science and Mechanics, presented three talks on "Well-ordered polymeric nanofilms." The talks were presented at the ONR Antifouling Workship on June 9 in Portland, Oregon; Pacific Northweast National Laboratory on June 10 in Richland, Washington; and Portland State University on June 11 in Portland, Oregon. To learn about Professor Demirel's research, visit his
web site
.

Dr. Al Segall, professor in engineering science and mechanics, and Daniel Snyder, graduate student, are meeting with co-principle investigators in Sacramento, California on June 18-19 to discuss the
Idaho National Laboratory (INL)
project.
The project represents a collaborative effort between the Idaho National Laboratory (INL) and four educational institutions: the University of California, Davis (UCD); the University of Nevada, Las Vegas (UNLV); the Pennsylvania State University (PSU); and Boise State University (BSU). The project objectives include the development of parameters that control microstructure and properties during processing of ceramic fuels consisting of oxides, mixed oxides, and transuranic oxides. The work focuses on the use of field activation, utilizing (for the first time in nuclear fuels and materials) the spark plasma sintering (SPS) method to produce an optimum microstructure having desired composition, grain size, and porosity in the fuel pellet. The SPS method has the promise of providing enhanced control on the microstructural features needed to optimize the processing of ceramic nuclear fuels. However, this method has not been applied to processing of nuclear fuel, nor have the unique material issues encountered with ceramic fuel systems been extensively explored. Developing optimum SPS parameters will provide an understanding into the role of heating rate, pressure, and more importantly, the pulsed DC current on the microstructural development of the pellets. The advantages of developing improved microstructural characteristics has important concomitant practical benefits, including fewer processing steps, less waste production and handling, and more efficient operation.
Ting Zhu, doctoral candidate in engineering science and mechanics, under the advising of Professor Jian Xu, is to attend the 2009 NSF Engineering Research and Innovation Conference from June 22 – 26 in Honolulu, Hawaii. The conference is sponsored by the Division of Civil, Mechanical and Manufacturing Innovation (CMMI). The poster he will present is titled "Nanomanufacturing of Quantum Dot Light Emitting Diodes by Mist Deposition." For more information about the conference, please visit their
web site
.
Posted by:
jml43
on Jun 10, 2009
Changjin Huang, graduate student in Engineering Science and Mechanics, under the advising of Dr. Sulin Zhang, Assistant Professor, is working in the field of biomechanics. Chanjin is traveling to University of Illinois at Urbana-Champaign to participate in the
2009 NSF-GEM 4 Summer School on Cellular and Molecular Mechanics
from June 8 – 19, 2009. There are 45 people worldwide who are offered such an opportunity.
Posted by:
jml43
on Jun 10, 2009

Dr. Osama Awadelkarim
, Professor in Engineering Science and Mechanics, was invited to present talks at the Istanbul Technical University (ITU), one of the top three Turkish universities. In June 2009, Osama will give presentations in nanotechnology and NEMS in the College of Engineering.
While in Istanbul, Dr. Awadelkarim plans on participating in the
8th WSEAS International Conference on Microelectronics, Nanoelectronics and Optoelectronics (MINO '09)
.
Posted by:
sxc1
on Jun 4, 2009




Dr. Judith Todd announced the following members of the Engineering Science and Mechanics staff have received Engineering Science and Mechanics Department Head's Awards for outstanding performance and contributions to the department during the last year.
Mary Lee Carns, administrative assistant for the Center for Neural Engineering, received the ESM Department Head's Award for Creativity and Innovation;
Carrie Friday, ESM budget assistant, received the ESM Department Head's Award for Planning and Organization;
Andrew Miller, ESM IT programmer, received the ESM Department Head's Award for Management; and,
Stacy Smith, ESM Manager of Student Services, received the ESM Department Head's Award for Citizenship and Diversity
The awards were presented at a departmental ceremony held Thursday, June 4, 2009.
Posted by:
sxc1
on Jun 2, 2009
Ms. Nancy Brown joins the ESM Department as administrative support assistant to Prof. Joe Rose. She brings a wealth of internal and external experience including that of an administrative assistant to engineers at EMF Systems and AccuWeather where she organized trade shows in addition to providing support to 26 sales representatives. At Penn State Ms. Brown has been an office manager for the University Health Services and, most recently, an administrative support assistant to the director of the Human Resource Development Center. We are pleased she has chosen to join the ESM team.
Posted by:
sxc1
on Jun 1, 2009
Akhlesh Lakhtakia, Charles G. Binder Professor of Engineering Science and Mechanics, presented an invited paper titled "Nanoengineering, Metamaterials, and Sculptured Thin Films" at the 2009 Society for Experimental Mechanics (SEM) Conference and Exposition on June 1, 2009, in Albuquerque, New Mexico.
Posted by:
sxc1
on Jun 1, 2009

On Thursday, May 21, 2009, Robert N. Pangborn, vice president and dean for Undergraduate Education at Penn State and professor of Engineering Mechanics, testified before the House Gaming Oversight Committee on HB 1317 regarding the proposal to use money from video gambling to fund the State of Pennsylvania's Tuition Relief Act.
The text of Dr. Pangborn's testimony can be found at
Penn State Live.