Archives
You are currently viewing the archive for September 2009
Posted by:
jml43
on Sep 24, 2009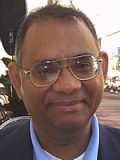 Dr. Akhlesh Lakhtakia, Charles Godfrey Binder Professor of Engineering Science and Mechanics, delivered the Inaugural Lecture on September 16 at the 2009 Annual Meeting of the Spanish section of Union Radio-Scientifique Internationale (URSI), held in Santander, Spain. His lecture was entitled "Nanotechnology and metamaterials: A marriage made in heaven". More information can be found at this
website
.
Posted by:
jml43
on Sep 10, 2009
Clifford Searfass, graduate student in engineering science and mechanics, under the advising of
Dr. Bernhard Tittmann
, Schell Professor in ESM, accepted an invitation to give a talk on High Temperature Ultrasound Filled Microwave Sintering of sol-gel spray on Bismuth Titanate for use as a High Temperature ultrasonic Transducer. Clifford will present at the
IEEE Ultrasonic Ferroelectrics and Frequency Control
meeting from September 18 – 24 in Rome, Italy.
Posted by:
sls60
on Sep 6, 2009
Seminar given by Dr. Yushieh Ma
Department of Earth and Environmental Sciences,
National Chung Cheng University, Taiwan

Wednesday, October 14, 2009
3:35pm - 4:25pm
Room 114 Earth - Engineering Sciences Building
Washington Monthly has once again recognized Penn State for its ability to prepare students to be valuable citizens. The University is ranked No. 7 in the publication's 2009 College Guide and Rankings.

Washington Monthly is a political, inside-the beltway publication that prioritizes its annual rankings based not only on what institutions do for their students but also what they do for the nation, based on criteria including social mobility, research and service. Topping the list were three University of California schools -- Berkeley, at No. 1, followed by U.C. San Diego (No. 2) and UCLA (No. 3). Stanford, also in California, ranked No. 4, followed by Texas A&M University and South Carolina State University.

Rather than recognizing a college or university for mastery in just one area, as many traditional rankings programs tend to do, Washington Monthly's rankings reflect excellence in a full breadth of classifications.

"Higher education isn't something that only 17-year-olds and their parents need to worry about," wrote the editors of the Washington Monthly guide. "In the information age, we all depend on colleges and universities to produce groundbreaking research and new inventions, to serve as engines of social mobility for first-generation college students, and to mold the minds of future leaders. And we all pay for it -- colleges receive enormous amounts of public money through direct subsidies and tax breaks every year. In other words, we need more than just good college rankings for prospective students -- we need good college rankings for everyone else.

"In our eyes, America's best colleges are those that work hardest to help economically disadvantaged students earn the credentials that the job market demands," the authors continued. "They're the institutions that contribute new scientific discoveries and highly trained Ph.D.s. They're the colleges that emphasize the obligations students have to serve their communities and the nation at large."

The rest of the Big Ten also fared well in Washington Monthly's rankings. Following Penn State were University of Michigan, ranked No. 18; Ohio State University, No. 20; University of Illinois, No. 24; University of Wisconsin, No. 30; Michigan State University, No. 34; Northwestern University, No. 39; Purdue University, No. 48; University of Minnesota, No. 50; University of Iowa, No. 64; and Indiana University, No. 83.

Nine other Pennsylvania schools also made the list, although only four made the top 100: University of Pittsburgh, ranked No. 43; University of Pennsylvania, No. 59; Carnegie Mellon University, No. 75; and Widener University, No. 85.

For more information about the rankings, go to http://washingtonmonthly.com
Source: Penn State Live
Ye Zhu, graduate student in Engineering Science and Mechanics, under the advising of
Dr. Charles Bakis
, Professor in Engineering Science and Mechanics, is presenting a paper entitled "Influence of Carbon Nanotubes on Fatigue Delamination Growth in Filament Wound Composites with Rigid and Flexible Matrix Materials." Ye will present the paper at the 1st Joint Canadian and American Technical Conference, American Society for Composites in Newark, Delaware, September 15 – 17, 2009. For more information, please visit their
website
.


ESM Faculty,
Dr. Joseph Cusumano
, Professor in Engineering Science and Mechanics, and
Dr. Steven Schiff
, Brush Chair Professor in Engineering Science and Mechanics, were awarded
Clinical and Translational Science Institute (CTSI)
pilot project funding.
Cusumano will collaborate with Drs. Xuemei Huang and Stephen Piazza on a pilot project entitled "Gait Asymmetry as a Clinical Tool for Early Detection of Parkinson's Disease." Schiff will work with Drs. Vivek Kapur and Mary Poss on a pilot project entitled "The Origin of Postinfectious Hydrocephalus in Developing Countries." Out of the 67 applications received, 19 projects were chosen for funding.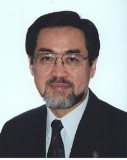 Dr. Tom Hahn (PhD '71), has accepted a position as President of the Korea Institute of Science and Technology (KIST). KIST is the premier research institute in Korea covering nearly all fields of science and technology. The institute has an ambitious plan to become a world class institute and Tom is eager to begin his contributions toward this goal.
For more information about KIST, please visit their
website
.
Dr. Tony Huang
, Assistant Professor in Engineering Science and Mechanics, is manipulating tiny objects like single cells or nanosized beads often requires relatively large, unwieldy equipment, but now a system that uses sound as tiny tweezers can be small enough to place on a chip. While optical tweezers are large and expensive, acoustic tweezers are smaller than a dime, small enough to fabricate on a chip using standard chip manufacturing techniques. Tony is also manipulating live cells without damaging or killing them.
To read the full story, please visit this
website
.
Source: Penn State Live
Haraprasad Kannajosyula, graduate student in engineering science and mechanics, will present a poster entitled "Interface Waves for SHM of Adhesively Bonded Joints," on ESM's
Ben Franklin Center on Structural Health Monitoring
at the International Workshop on Structural Health Monitoring. The conference is scheduled for September 8 through 11 in Stanford, California. Haraprasad is advised by Dr. Cliff Lissenden, Professor in Engineering Science and Mechanics.
To learn more about the conference, please visit their
website
.
Nick Chernyy, graduate student at the center for neural engineering in ESM, is invited to present a paper at the Institute of Electrical and Electronics Engineers (IEEE), Engineering in Medicine and Biology (EMBC) conference. The conference is held in Minneapolis, on September 2 through 6. Nick will benefit from interactions with leaders in his research field to further his work and progress his career post graduation
To learn more about the conference, please visit their
website
.