Archives
You are currently viewing the archive for February 2011
Posted by:
jml43
on Feb 28, 2011

Dr. Reginald Hamilton
, Assistant Professor in Engineering Science and Mechanics, attended The Minerals, Metals, and Materials Society annual meeting February 28-March 3 in San Diego, California. The Minerals, Metals & Materials Society (TMS) is a rare professional organization that encompasses the entire range of materials and engineering, from minerals processing and primary metals production to basic research and the advanced applications of materials. To learn more about the meeting, please visit their
web site
.
Posted by:
sls60
on Feb 28, 2011
Gregory P. Dillon
Applied Research Laboratory, PSU

Wednesday, March 2, 2011
3:35pm - 4:25pm
114 EES Building
Posted by:
jml43
on Feb 25, 2011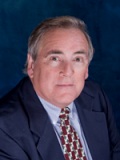 Mr. Thomas Sheffer, BS E MCH '64, has been selected as a Penn State Engineering Alumni Society (PSEAS) Distinguished Service Award recipient for 2011. Mr. Sheffer served on the ESM Alumni Advisory Board and was responsible for "branding" the ESM Department and guiding the development of the ESM Newsletters and new publicity materials. The award will be presented on Friday April 1 in Kunkle lounge at 1.30 p.m. ESM congratulates Tom!
ESM is pleased to announce the establishment of The Robert M. and Mary Haythornthwaite Graduate Fund for Innovation in Engineering Science and Mechanics at Penn State University. The purpose of this fund is to provide financial support for innovative, cutting-edge research in the field of Engineering Science and Mechanics by a graduate student. An innovation fund in the amount of $10,000 for one year will be made available to the candidate selected. The fund will underwrite the research costs and will be administered by the ESM Department. One hundred percent of the funds received must be used for the candidate's research. Funding will be available for one year, beginning July 1, 2011, with the potential for renewal for one year.

Full time candidates for the Ph.D. degree in Engineering Science and Mechanics, who have passed their candidacy examination, have an approved thesis topic, a thesis advisor, and have appointed their thesis committee, are eligible to apply.

Students will compete for the innovation fund by submitting an essay of no more than 1000 words on the topic "Innovation in Engineering Science and Mechanics", together with a current transcript and a resume that includes (as appropriate): papers published or in press; presentations; awards received; and leadership activities. The essay should feature the innovations in the student's research program that would be made possible by an innovation fund of $10,000. Two letters of support, including one from the entrant's thesis advisor, are required. Applications are sought from a broad spectrum of research areas that are recognized to be engineering science and mechanics by the selection committee. The deadline for applications is April 1, 2011, for the 2011-2012 academic year.
Posted by:
sls60
on Feb 21, 2011
MANDATORY ETHICS SEMINAR:

John P Christman
Department of Philosophy, PSU

Wednesday, February 23, 2011
3:35pm - 4:25pm
114 EES Building
Posted by:
jml43
on Feb 20, 2011

Dr. Sulin Zhang
, Assistant Professor in Engineering Science and Mechanics, has been selected as a 2011 Institute for CyberScience (ICS) Faculty Fellow for his project entitled "Multiscale Computational Modeling Enabled Rational Design of Multifunctional Nanoparticles for Targeted Drug Delivery." The ICS received 20 applications in which the top ranked were awarded this honor. ESM Congratulates Dr. Zhang!
Posted by:
jml43
on Feb 17, 2011
Shawn Getty, a graduate student in engineering mechanics, has won a $10,000 assistantship as part of the EcoCAR: The Next Challenge Competition. The award, an EcoCAR Engineering Graduate Research Assistantship, is provided by Argonne National Laboratories. ESM Congratulates Shawn on his accomplishment!
-Source PSULive
Posted by:
jml43
on Feb 14, 2011
The Annual ESM Today Graduate Research Symposium was held Saturday, February 12, 2011, in the Engineering Science and Mechanics Department. The Symposium was open to all ESM graduate students. This year, the symposium honored Dr. Sabih Hayek, Professor Emeritus of Engineering Science and Mechanics.

The 2011 winners and their award winning presentations and posters follow below.

Innovation Award
Xiaoyun Ding, Dynamic manipulation of single or massive cells and microparticles using surface acoustic wave.

Presentations
First Place
Luke Breon, Use of Ray Techniques in Guided Wave Analysis for Beam Focusing in Arbitrary Geometries
Second Place
Abdalla Nassar, On the role of plasma in laser nitriding
Third Prize
Michael Lapsley, Optopfluidic System for Measuring Diffusion Coefficients
ESM Today debutant
Cody Borigo, Ultrasonic guided wave approach for three-dimensional elasticity vibration solutions in semi-infinite plate-like structures

Posters
First Place
Bala Krishna Juluri, Scalable and Rapid Fabrication of Large Electric Field Nanostructures
Second Place
Shahrzad Yazdi, High precision shift of chemical interface via oscillating bubble in a microfluidic system
Third Place
Ahmad Ahsan Nawaz, Particle pushing via Liquid Gradient Refractive Index lens
ESM Today debutant
Ye Zhu, Effect of CNT Functionalization on Mechanical and Electrical Properties of CNT Modified Epoxy

Congratulations!

Posted by:
sls60
on Feb 14, 2011
Ram Narayanan
Department of Electrical Engineering, PSU

Wednesday, February 16, 2011
3:35pm - 4:25pm
114 EES Building
Posted by:
sls60
on Feb 7, 2011
Dr. Albert Segall
Department of Engineering Science and Mechanics

Wednesday, February 9, 2011
3:35pm - 4:25pm
114 EES Building