Archives
You are currently viewing the archive for August 2013
Penn State will host the American Society for Composites' 28th Technical Conference September 9-11 at the Nittany Lion Inn.
Charles Bakis
, distinguished professor of engineering science and mechanics, organized the two-and-a-half day event with assistance from Judith Todd, P.B. Breneman Department Chair of Engineering Science and Mechanics, and Terry Reed, director of continuing and distance education for the College of Engineering.
The annual technical conference is the premier U.S. forum for networking and technical information exchange for researchers and students interested in composite materials and structures. More than 130 papers will be presented on a range of topics including active composites, armor, bio-based composites, damage modeling, design, dynamic behavior, electrical properties, environmental effects, fracture, manufacturing, micromechanics, nanocomposites, structural behavior, structural health monitoring, testing, thermal properties, three-dimensional reinforcements, and viscoelastic behavior. This year's special theme is integrated computational materials engineering.
For more information on the conference program and plenary speakers or to register, click
here
.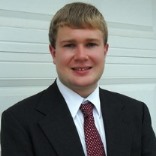 Senior Bradford Lapsansky has been awarded a Science, Mathematics and Research for Transformation (SMART) Scholarship for the academic year.
The
SMART Scholarship for Service Program
was established by the Department of Defense (DOD) to support undergraduate and graduate students pursuing degrees in science, technology, engineering and mathematics disciplines with the goal of increasing the number of civilian scientists and engineers working at DOD laboratories. Awardees receive a full scholarship and are employed upon degree completion at a DOD research facility.
Following graduation, Bradford will work for the U.S. Army Aberdeen Proving Ground's Communications-Electronics Center of the Research, Development and Engineering Command in Maryland.
Congratulations, Bradford!
Posted by:
sls60
on Aug 21, 2013
Dr. Alok Sinha
Department of Mechanical and Nuclear Engineering, PSU

Wednesday, September 4, 2013
3:35pm - 4:25pm
114 EES Building

Joseph Cusumano
, professor of engineering science and mechanics, and his students attended the American Society of Mechanical Engineers 2013
International Design Engineering Technical Conferences
in Portland, Oregon, August 4-7. The conference is the flagship international meeting for design engineering and included 14 conferences this year.
Dr. Cusumano led a technical session, titled Nonlinear Resonances, Phenomena, and Interactions, for the 9th International Conference on Multibody Systems, Nonlinear Dynamics, and Control and co-chaired a Vibration Control session for the 25th Conference on Mechanical Vibration and Noise. For each session, the groups reviewed technical publications and student competition papers.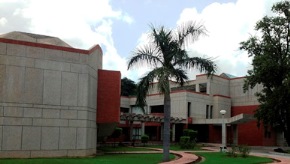 Akhlesh Lakhtakia, the Charles Godfrey Binder Professor of Engineering Science and Mechanics, traveled to India for a conference on
Metamaterials and Photonoic Nanostructures
, hosted by the Indian Institute of Technology, Kanpur (IITK), August 16-17.
The two-day conference was organized by the Department of Physics at IITK and the Instruments Research and Development Establishment at Dehradun. The program included presentations of state-of-the-art developments in metamaterials and nanophotonics and, with a plan to identify new applications and technologies, identified the emerging themes in these areas.
Dr. Lakhtakia presented a talk titled "Surface multiplasmonics and Dyakonov-Tamm waves," that focused on multiple surface plasmon polariton waves and Dyakonov-Tamm waves when a periodically non-homogenous sculptured thin film is a partnering material.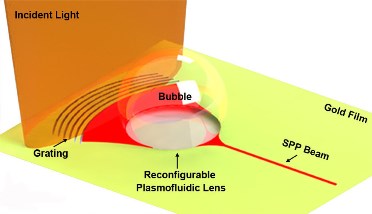 Forget mirrors, lenses and prisms. According to professor Tony Huang and his team, bubbles may be all that are necessary to bend light beams for use in high-speed circuits and displays.
Read more at
Penn State News
.
With support from Zachary Simmons, director of the ALS Clinic at Hershey Medical Center, and
Steven Schiff
, Brush Chair Professor of Engineering, graduate student
Andrew Geronimo
is advancing brain technology and its possibilities for people living with ALS (also known as Lou Gehrig's disease) and others who have lost voluntary motor control.
The technology is called Brain Computer Interface (BCI) and it works with an EEG cap to process information about the brain that has been recorded through the scalp. If successful, users would be able to control computer programs using their mind. Andrew has been working on the BCI project for three years, primarily testing the technology with college students, but has begun a new phase of research involving ALS patients. Andrew is measuring the impact of cognition and genetics, among other factors, on BCI and how the technology can be used for communication and daily living.
Andrew was interviewed about his work by the ALS Association's Greater Philadelphia Chapter and featured in a
blog post
on the chapter's website.
To learn more about Penn State's Center for Neural Engineering
click here
.