Archives
You are currently viewing the archive for January 2014
Akhlesh Lakhtakia, Charles Godfrey Binder Professor in Engineering Science and Mechanics, has been appointed the Editor of the Institute of Physics Concise Physics Series on Electromagnetics.
The Concise Physics Series is available
online
.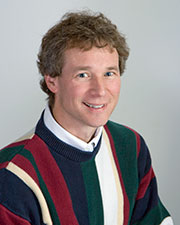 Professor Cliff Lissenden has been elected a Fellow of the American Society of Mechanical Engineers (ASME).
The ASME Committee of Past Presidents confers the Fellow grade of membership on worthy candidates to recognize their outstanding engineering achievements.
Dr. Lissenden, an expert on the mechanics of materials, has contributed: new insights into the hardening behavior of high temperature alloys and composites; an algorithm implemented in NASA's Micromechanical Analysis of Composites software; and solutions to the challenging ultrasonics problem – the generation of higher harmonic guided wave modes in a hollow cylinder.
As founder of the Ben Franklin Center of Excellence in Structural Health Monitoring, his research is leading to reduced life cycle costs and earlier predictions of service lives. Dr. Lissenden served as the recording secretary for the Applied Mechanics Division, on the 2010 Technical Program Committee of the 16th U.S. National Congress of Theoretical and Applied Mechanics, and advised 150 students per year as Undergraduate Officer at Penn State.
Xuerong Xiao ('13 E SC and May 2013 ESM Student Marshal), is recognized in the January issue of SPIE Professional magazine for her work in engineering surface-plasmon-polariton waves.
Under the advisement of postdoctoral scholar Muhammed Faryad and Akhlesh Lakhtakia, the Charles Godfrey Binder Professor in ESM, Xiao authored a study recently published in the
Journal of Nanophotonics
. The study, "Multiple trains of same-color surface-plasmon-polaritons guided by the planar interface of a metal and a sculptured nematic thin film. Part VI: Spin and orbital angular momentums," was Xiao's senior thesis.
Read the article
here
.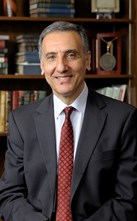 Amr Elnashai, the Harold and Inge Marcus Dean of Engineering, will host a welcome reception for engineering faculty and staff from 4 to 6 p.m. on Jan. 24, at the Hintz Family Alumni Center on the University Park campus of Penn State.