Archives
You are currently viewing the archive for April 2015
Posted by:
mus41
on Apr 29, 2015
The Society of Engineering Science team that won the regional Rube Goldberg contest and took 3rd place at nationals was featured in an
article by The Verge
. Make sure to check out the embedded video as well for cameos by the team and their "Turkey Destroyer."
Posted by:
mus41
on Apr 22, 2015

Prof. Charles E. Bakis was inducted to the Virginia Tech Academy of Engineering Excellence on April 16, 2015. Membership in the Academy is reserved for individuals holding an engineering degree from Virginia Tech's College of Engineering who have made sustained and meritorious engineering and/or leadership contributions during their careers.
Initiates have reached the pinnacle of their professional achievements and will normally have been alumni for 40 or more years. The College of Engineering and the Advisory Board anticipates inducting no more than ten individuals as members of the Academy annually. This selection is made from some 40,000 living alumni of the College of Engineering.
Posted by:
mus41
on Apr 22, 2015
John Asbury
Department of Chemistry, PSU

Wednesday, April 29 2015
3:35pm - 4:25pm

114 EES Building

Abstract:
Molecules figure prominently in the electronic properties of emerging materials ranging from organic photovoltaics (OPVs) to colloidal quantum dots (CQDs) and organo-halide perovskites used in solution processed photovoltaics and photodetectors. The Asbury group has pioneered the development of ultrafast vibrational spectroscopy techniques to examine electronic processes in materials with particular focus on the influence that underlying molecular structures have on those processes. This talk will focus on two applications of vibrational spectroscopy to examine electronic processes in OPV and CQD photovoltaic materials. In the first application, the influence of molecular structure and material morphology on charge delocalization is correlated with the corresponding quantum yield for charge generation and OPV device performance. In the second application, the surface chemistry of ligand-nanocrystal interactions and their corresponding influences on the density and energetic distribution of charge trap states in CQD photovoltaic materials are examined. Direct observation of the vibrational features of ligands attached to surface trap states provide unique insights into the nature of charge traps and helps define pathways for their elimination. In both cases, the ability to link underlying molecular structures with electrical properties provides unique insights that lead to new design rules in support of continued materials development efforts.
Posted by:
mus41
on Apr 15, 2015
Lois Pollack
Department of Applied and Engineering Physics, Cornell University

Wednesday, April 22, 2015
3:35pm - 4:25pm

114 EES Building

Abstract:
Because both RNA and DNA carry large negative charges, interaction with oppositely charged partners is required for function. Despite the important roles of these partners, little is known about how they structure, or interact with nucleic acids. I describe the development and application of new x-ray scattering based methods that highlight the role of partners, ranging from ions through proteins, in important biological or therapeutic processes. The first example probes the contribution of ions in packaging RNAs for potential therapeutic applications. A second example focuses on how proteins structure nucleic acids in large complexes. Here, we introduce a new method to follow the changing structures of nucleic acids within protein nucleic acid complexes.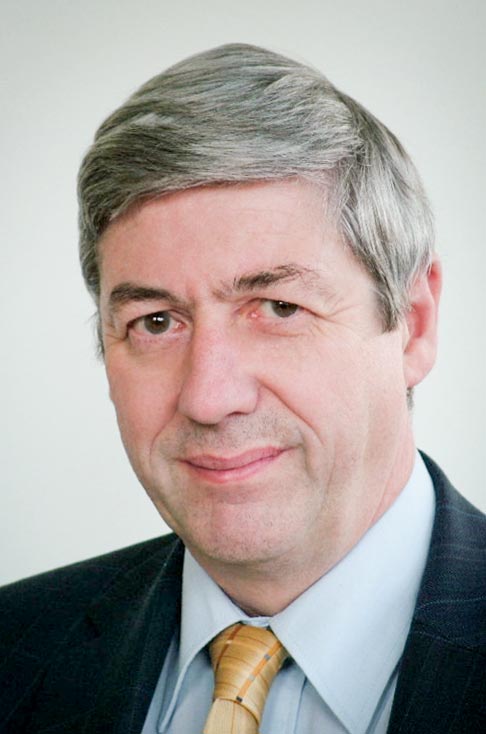 Jean-Pierre Kruth
,
KU Leuven, 2015 Franklin Institute Bower Award for Achievement in Science Laureate
, will present a seminar on April 20th, 2015 with an open forum discussion.
The event is free and open to the public in the
Millennium Science Cafe
, room N-310 beginning at 8:40am.
Entitled, "Moving Frontiers by Combining Additive and Subtractive Laser Manufacturing:
Selective Laser Melting, Ablation, and Remelting"
For more information and directions, please visit
http://www.esm.psu.edu/kruth-forum
Posted by:
mus41
on Apr 14, 2015
Congratulations to ESM Graduate Student Amar Kamat for winning 1st place in the written/oral presentation category at the
2015 College of Engineering Research Symposium (CERS
) His paper was entitled:
Effect of Nitrogen:Argon Ratio and Scan Speed on Microstructure During Laser-Sustained Plasma (LSP) Nitriding of CP-Titanium.
CERS is "is a student-initiated, student-run event that provides a networking opportunity for undergraduate students, graduate students, and industry representatives." This year, the event was sponsored by Intel, bp, Norfolk Southern, the Graduate and Professional Student Association, and the UPAC. A full list of CERS winners can be found
here
.
--Submitted by Robert K. Ehrmann
The Nanotechnology Applications and Career Knowledge Network (NACK) is the NSF Advanced Technological Education funded National Center within the Penn State Engineering Science Department's Center for Nanotechnology Education and Utilization with the primary mission to enable nanotechnology workforce education at post-secondary institutions across the United States. NACK has taken on the challenge to create infrastructure for nanotechnology workforce education. As part of the creation of this national infrastructure, NACK is leading efforts to define what should be taught in nanotechnology workforce education programs across the country. There is a need to define basic skills at the undergraduate level for students looking to enter the technician workforce or for incumbent workers wishing to upgrade their nanotechnology skill set. NACK is facilitating a group of nanotechnology educators from across the United States to create a series of seven workforce education standards through the ASTM International Nanotechnology (E56) Committee. ASTM is a well established worldwide standards organization that creates standards through the consensus of its industry, government, educator and other professionals membership. The first two in this series of standards,
E2996: Guide for Workforce Education in Nanotechnology Health and Safety
and
E3001: Practice for Workforce Education in Nanotechnology Characterization
were approved in January 2015 and were published in March 2015, and are now available via
ASTM
. The remaining five workforce education covering Infrastructure, Synthesis and Processing, Pattern Generation, Material Properties and Scale, and an overall umbrella guide encompassing all of these workforce education standards) are presently in progress and will be completed by mid-2016. For more information on NACK please see
www.nano4me.org
.
Posted by:
mus41
on Apr 10, 2015
Dr. Akhlesh Lakhtakia's recent paper looks at engineered biomimicry.
"At the heart of this paper is a simple, yet thought-provoking question: What would it take to develop an
artificial insect such as a beetle, with appropriate coloration, controlled movement including flight, on-board
power supply, sensing capabilities, and the ability to transmit data? This question immediately raises other
questions: What is the motivation for this? Why is this of importance? What advantages would one expect?"
From:
The Artificial Beetle, or A Brief Manifesto for Engineered Biomimicry
: Proc. SPIE. 9429, Bioinspiration, Biomimetics, and Bioreplication 2015, 94290B. (March 26, 2015) doi: 10.1117/12.2083656
Posted by:
mus41
on Apr 9, 2015

Congratulations to Dr. Tony Jun Huang, who has been named a Fellow of the
Royal Society of Chemistry
.
This is Dr. Huang's third appointment as Fellow in the past few months, having also been recognized by the Institute of Physics and the AIMBE.
Posted by:
mus41
on Apr 9, 2015
Congratulations to Muhammad Hasyim, on his acceptance to the
2015 RISE Professional program
. Mr. Hasyim is an undergraduate student advised by Dr. Mike Lanagan and will be working on a project entitled "Network formation of TiO2 nanoparticles via a two-step functionalization procedure" at the Technische Universität Braunschweig.
This program, which is supported by the German Federal Ministry of Foreign Affairs aims to "create unique opportunities for science and engineering students from the United States and Canada interested in gaining serious practical experience in Germany."
The ESM department will be sending two representatives to the RISE program this summer, as graduate student Amar Kamat was also selected to attend.
Posted by:
mus41
on Apr 8, 2015
Mikhail Shuba
Department of Engineering Science and Mechanics, PSU

Wednesday, April 15, 2015
3:35pm - 4:25pm

114 EES Building

Abstract:
Intensive investigation of the electromagnetic properties of carbon nanotubes (CNTs) is stimulated by the combination of unique electronic properties and the high aspect ratio of these nanoparticles. Nowadays CNTs are considered as prospective candidates for different electromagnetic devices such as interconnects, transmission lines, and nanoantennas.
We present the results of systematical theoretical analysis of the electromagnetic and optical properties of single- and multiwalled CNTs, bundles comprising CNTs. Analysis has been done in broad frequency range from radiofrequency up to ultraviolet. The influence of electromagnetic finite size effect in CNTs on the effective parameters of composite material has not been analyzed. The experimental verification of localized plasmon resonance in terahertz regime and strong near field enhancement in microwave regime will be presented. Some aspects of the biomedical application of CNTs will be considered.

Posted by:
mus41
on Apr 2, 2015
Steven W. Graves
Department of Chemical and Biological Engineering, University of New Mexico

Wednesday, April 8, 2015
3:35pm - 4:25pm

114 EES Building

Abstract:
Flow cytometry is widely used to detect the levels of specific blood cell types to diagnose and monitor many critical diseases ranging from leukemia to AIDS. Furthermore, there is a growing desire to use flow cytometry to detect and monitor truly rare cell populations such as Circulating Tumor Cells (CTCs) for clinical applications. Despite these important uses for flow cytometers in the clinic, they have not been widely used in resource poor
areas of the world or for clinical analysis or very rare cell populations due in part to the size, expense, operational requirements, and analytical rate of an individual flow cytometer. Here I will present our work to develop synergistic technologies that dramatically reduce the cost, size, and operational requirements of an individual flow cytometer, while simultaneously enabling highly parallel flow cytometry analysis of multiple flow streams to dramatically increase analytical throughput. Specifically, I will present the development of both acoustic and inertial focusing flow chambers that both concentrate and precisely position cells and particles for analysis, which enables high particle analysis rates at reduced linear velocities. Building on this, I will present data on several prototype flow cytometers that use these flow cells in combination low cost detectors and light sources to perform sheathless analysis of cellular immunophenotyping assays with nearly identical performance as a typical cytometer but at a fraction of the cost. Additionally, as both acoustic and inertial focusing can be implemented in highly parallel fashion, I will demonstrate the development of flow channels that use highly
parallel flow streams and array based detection that increase the analytical rate of a single affordable integrated flow cytometer into the millions of cells per second regime. Finally, the clear implications of these technical developments will be discussed in regards to both point of care diagnostics in resource poor areas of the world and the application of flow cytometry for rare cell diagnostics.
Posted by:
mus41
on Apr 2, 2015
Dr. Mike Lanagan, Professor of Engineering Science and Mechanics, has been named a Fellow of
The American Ceramic Society
(ACerS).
The ACerS aims "to advance the study, understanding, and use of ceramics and related materials, for the benefit of our members and society." Dr. Lanagan's selection as a Fellow was due to "outstanding contributions to the ceramic arts or sciences; through broad and productive scholarship in ceramic science and technology, by conspicuous achievement in ceramic industry or by outstanding service to the Society."
Dr. Lanagan will be recognized for this achievement at the ACerS Honors and Awards Banquet in Columbus, Ohio, This October.