Archives
You are currently viewing the archive for April 2016
Posted by:
mus41
on Apr 27, 2016

Sulin Zhang, associate professor of engineering science and mechanics and bioengineering, has been named a recipient of the 2016 Penn State Engineering Alumni Society (PSEAS) Outstanding Research Award.
Enrique Gomez, Chemical Engineering; Victor Pasco, Electrical Engineering; and Zoubeida Ounaies, Mechanical and Nuclear Engineering are the other recipients of the award.
The Outstanding Research Award recognizes and rewards outstanding engineering researchers for accomplishments in advancing the frontiers of knowledge. These research awards are established to confer honor on individuals who, by their contributions to knowledge, have brought recognition to themselves, the college and Penn State. The awardees illustrate the important role that research plays in a comprehensive program of engineering education.
Individuals are nominated by engineering students, faculty, or department heads. Selections are made by a committee, appointed by the dean, which is comprised of PSEAS Executive Board members and the Associate Dean for Research and Administration.
A Penn State faculty member since 2007, Zhang focuses his research on advancing the frontiers in mechanics by interfacing engineering science and mechanics with materials science, chemistry, biology, nanotechnology, and multiple engineering disciplines. He has established wide collaborations with scientists and engineers within Penn State and other universities in these multidisciplinary research topics.
His work has enabled innovations in materials and device design, chemical reaction control, and biological function regulation. His accomplishments include the following developments:
1. A new chemo-mechanical model that predicts the degradation of high-energy-density electrode materials for lithium ion batteries and guides new designs for a new class of mechanical energy harvesters
2. A new coarse-grained model of biological membranes and the extension of this model to a full red blood cell model, which bridges the gap between computational and experimental length and time scales, and enables large-scale simulations of cell-membrane mediated processes and diseases such as Malaria
3. New theoretical, computational, and experimental models that predict optimum nanoparticle size, shape, and surface chemistry for passage through cell membranes into the cell. These models provide firsthand design principles for nanoparticle-based therapeutic and diagnostic agents.
4. New multi-scale models of 2D layered crystals, including carbon nanotubes and graphene, for application in next generation electronic devices
Zhang is a member of the Materials Research Society; the American Society of Mechanical Engineers; the Minerals, Metals and Materials Society; the Biophysical Society; and the Biomedical Engineering Society.
His previous awards and honors include the Penn State Graduate School's Rustum and Della Roy Innovation in Materials Research Award (2011), the Penn State Institute for CyberScience Faculty Fellowship (2011), the National Science Foundation's CAREER Award (2007), and the Oak Ridge Ralph E. Powe Junior Faculty Enhancement Award (2006).
All PSEAS award winners will be formally recognized and presented with their awards during a reception on April 27 at the Nittany Lion Inn.
For a full list of 2016 PSEAS award winners, click
here
.
The Engineering Leadership Development minor, directed by ESM Professor A. Michael Erdman, developed a relationship with KU Leuven and the Belgium Campus in Pretoria, South Africa, as part of the E SC 497 Multidisciplinary Design/Capstone design course.
The Belgium Campus documented student feedback regarding the course in
this video
.
Posted by:
mus41
on Apr 21, 2016

Rui Liu will be the student marshal for the engineering science baccalaureate degree program at the Penn State College of Engineering spring commencement ceremony on May 6. Liu will receive concurrent bachelor of science degrees in engineering science and electrical engineering.
He has chosen Michael Lanagan, professor of engineering science and mechanics, to be his faculty escort.
College of Engineering student marshals are selected for their outstanding academic
achievement and contributions to engineering student life.
Liu is the son of Yongmin Liu and Hong Shi of Beijing, China. He is a 2011 graduate of the High School Affiliated to Beijing Normal University in Beijing.
A Schreyer Scholar, Liu completed an honors thesis titled "Evaluation on Coupling Strategies for Ultra-High Field MRI Probe Made of Cylindrical Dielectric Resonator."
His academic honors include the President's Freshman Award, the President Sparks Award and the Evan Pugh Scholar Award (both junior and senior years).
Liu worked as an intern in the business intelligence and database department for Cisco Hangzhou in China, where he completed assigned Oracle SQL Developer tasks and served as an English advisor for documents. He also served as a research intern for PPG Industries, where he investigated and tested various coupling strategies for an MRI probe made of a dielectric resonator.
His extracurricular activities included Penn State Ballroom Club (2014), where he represented Penn State in competitions; volunteering as a student counselor with Kirkwood-Brainerd Camp (2013); performing maintenance projects for Windy Gap Camp (2013); and working on woodworking construction projects with Young Life Camp (2012).
Following graduation, Liu will pursue a graduate degree in electrical and computer engineering.
Posted by:
mus41
on Apr 20, 2016

Dale Mosier (B.S. '67) has been named a recipient of the 2016 Penn State Engineering Alumni Society (PSEAS) Distinguished Service Award.
Glenn Bell, architectural engineering, is the other recipient of the award.
The Distinguished Service Award recognizes and rewards an alumnus, friend, or former faculty member of the College of Engineering who has donated time, expertise, and energies in the form of outstanding and special service to a department, unit, or to the college.
Individuals may be nominated by engineering students, faculty, department heads, or staff. Selections are made by a committee appointed by the Dean of Engineering, with the committee consisting of two former award recipients and PSEAS representatives.
Mosier, a successful entrepreneur, advisor, and philanthropist, has a long and sustained history of engagement with Penn State and the Department of Engineering Science and Mechanics (ESM), which was triggered by what he calls a "failed retirement," and spurred by his own experiences as a youth.
Upon retirement in 2002, while looking for a way to contribute to the world, Mosier and his wife, Jeanne, joined the U.S. Peace Corps and served with them until 2010, working in areas of health, environment, HIV/AIDS awareness, women's empowerment, and education.
It was during this time that Mosier "gained an appreciation for the power and effectiveness of society's youth," through assisting young people of different cultures build their own capabilities and beliefs that they could make the world a better place.
This rewarding experience of serving society was something he could easily relate to, as it reminded him not only of his days as a young adolescent seeking guidance, but also his time as a Penn State student and what Penn State afforded him.
"I grew up on a very small dairy farm in Northeastern Pennsylvania and had really no role models from a business perspective or that had an understanding of how the business world operated," said Mosier. "Penn State gave me the opportunity both from an education perspective, as well as from a leadership development perspective, to really develop and evolve as a person with leadership skills. It also provided a fantastic technical background through the engineering science program."
With his leadership work in the Peace Corps being such a meaningful transition in his life, coupled with his love and admiration for the University, Mosier felt it was important to actively support Penn State and ESM for other individuals and future leaders.
Mosier has been highly engaged with ESM's strategic initiatives to translate new technologies to market and spin off new businesses. Most recently, he has been a strong supporter and mentor of Tony Huang, professor of engineering science and mechanics and Huck Distinguished Chair in Bioengineering Science, and his wife, Lin Wang, since the inception of their company Ascent Bio-Nano Technologies, which was established in 2012.
"Frequently, getting started is the hardest thing to do," said Mosier. "I'm very proud of the progress Tony and Lin have made with their start-up venture. They would have been successful without my support, but I think I was probably influential in getting them started and providing them the confidence that this was a good thing to do."
Mosier, who is now a member of Ascent's board of directors, was instrumental in drafting business plans, developing IP strategies, securing SBIR/STTR grants, negotiating with industry partners, and solving manufacturing issues for Ascent.
"My career has benefited tremendously from my interactions with Dale," said Tony Huang. "He is very passionate about helping faculty members and students move their technologies from laboratories to market. In the past three years, Ascent has made significant progress and has already established a strong IP portfolio, with nine issued and pending patents, and has secured more than 1 million dollars SBIR/STTR funds. I cannot imagine that Ascent would have achieved what we have without Dale's unselfish, devoted service."
Mosier has also contributed his time and efforts to Penn State and ESM in several other capacities. He has mentored and shared his experiences with both undergraduate and graduate students through numerous visits to Penn State; has been a valuable member of the Industrial and Professional Advisory Council (IPAC), including two terms as Overall IPAC Chair in 2013-2014 and 2014-2015; and he established the Dale and Jeanne Mosier Fund for Excellence in 2010. He is also the recipient of a 1997 Outstanding Engineering Alumni Award.
Mosier was also involved in several service areas as a student at Penn State that contributed to his leadership skills development. He was president of his fraternity, Theta Xi, for two years; was responsible for the freshmen orientation program; and led the Model United Nations group.
He also credits the engineering science program and his experience with the ESM department as a large part of his career success.
"Certainly, my experience and education through the department prepared me extremely well for my engineering career, but it also prepared me in a way that I could be effective in a general management role and in leading and managing all kinds of technical aspects from a company perspective," said Mosier.
Mosier, who resides in Vail, CO, is technically retired, once again, but continues to provide service and leadership to various groups. He serves on several business boards and is the program chairman for Vail Symposium—a grassroots, non-profit organization that provides educational programs for the Vail Valley community that are thought-provoking, diverse, and affordable.
All PSEAS award winners will be formally recognized and presented with their awards during a reception on April 27 at the Nittany Lion Inn.
For a full list of 2016 PSEAS award winners, click
here
.
Posted by:
mus41
on Apr 15, 2016

Sulin Zhang, associate professor of engineering science and mechanics and biomedical engineering at Penn State, is part of an international, multidisciplinary, multi-university team of life scientists, mathematicians, and engineers that has broken the code that may lead to new defenses against the deadly malaria parasite.
See the full story
here
.
Posted by:
mus41
on Apr 13, 2016
Dr. Corey Cochrane, a recent alumnus of the Lenahan lab group in the Engineering Science and Mechanics department, will receive the Penn State Electrical Engineering Outstanding Young Alum of the year award.
Dr. Cohrane received his BS and MS degrees in the Electrical Engineering department, but his PhD in Engineering Science. He will receive his award and give the keynote address at the upcoming Silicon Happy Valley Conference. For more information on the conference or to register, click
here
.
Posted by:
mus41
on Apr 13, 2016
Reena Roy
Department of Biochemistry and Molecular Biology, PSU

Wednesday, April 27, 2016 3:35pm - 4:25pm
114 EES Building


Abstract. Forensic biologists analyze evidence from violent personal crimes. DNA technology
has revolutionized this field of forensic science. The methodology has evolved so that minute
amounts of body fluids such as blood, saliva, semen, hairs, fingerprints and other biological
evidence now can be utilized to solve homicide and sexual assault cases. The profile generated
can exonerate individuals who have been wrongfully convicted and find the guilty responsible
for heinous crimes such as serial sexual assaults. Database searches, Y-STR and mitochondrial
DNA analysis for familial search are invaluable tools and can be performed after microscopic
analysis of evidence such as hairs.


Bio. Dr. Reena Roy received her graduate degrees from the University of Nebraska and, after
completing two years of post-doctoral research, she joined the Nebraska State Patrol
Criminalistics Laboratory in 1983. She has analyzed numerous forensic cases containing
biological evidence and has testified more than one hundred seventy times in different types of
courts. In 1999 she was hired by the St. Louis County Crime Laboratory to start their DNA
program. As the DNA technical leader she was also instrumental in accrediting that laboratory.
Her analysis and testimony was crucial in many high profile cases including the triple homicide
that was made into a movie called Boys Don't Cry. The ease with which she explains difficult
science to the jury was documented in a book called All She Wanted. Dr. Roy has been featured
in Unsolved Mystery and many other television programs for several of her cases.
Dr. Roy has authored and coauthored many papers in the area of DNA analysis from pristine,
challenged and degraded samples and presented seminars in Europe, as well in many forensic
science conferences in the United States. She is a Fellow of the American Academy of Forensic
Sciences and a member of the American Society of Crime Laboratory Directors.
Posted by:
mus41
on Apr 8, 2016

Melik Demierel, Professor of Engineering Science and Mechanics presented departmental seminars at Drexel and Washington University in St. Louis.
His seminar was entitled "Next Generation Programmable Soft Materials: From Photonics to Self-Healing Devices."
Posted by:
mus41
on Apr 8, 2016
Penn State Engineering Science and Mechanics graduate student Davis Evans won second place in the Morning Paper/Oral Presentations category at the 13th annual College of Engineering Research Symposium (CERS).
CERS is an annual student-initiated, student-run symposium featuring research papers, oral and poster presentations and an 'Art in Science' competition from the engineering disciplines.
First- and second-place awards were given for paper/oral presentations. First-, second- and third-place awards were given for poster presentations and Art in Science submissions.
First-place paper/oral presentation winners received $250, first-place poster winners received $150, and the first-place Art in Science winner received $150.
A list of second- and third-place winners is available on the
CERS website
.
Posted by:
mus41
on Apr 6, 2016

Howard Witham (Electrical Engineering, B.S. 1985; Engineering Science, M.S. 1988; Engineering Science and Mechanics, Ph.D. 1993), Vice President of Texas Operations, Qorvo, is one of 12 Penn State alumni to receive a 2016 Outstanding Engineering Alumni Award.
"Computers were all the rage when I came to Penn State," recalls Howard Witham. "My dream job was to work at IBM."
Howard was bitten by the "microchip bug" and progressed through his educational career at the University doing research in microelectronics, device physics, and materials science.
By the time he graduated with his doctoral degree, Howard realized that IBM would not be a good fit after all. "They were starting to downsize their chip and hardware business and moving toward software," he explains.
Instead, Howard accepted a position at STMicroelectronics near Dallas, TX, as a process and development engineer. One of his first assignments was to help with the process development and manufacturing transfer of the inkjet chip for HP.
Howard spent the next 17 years at STMicroelectronics in various engineering and operations management positions, including plant manager of the company's manufacturing facilities in Ottawa, Canada, and Phoenix, AZ. "At age 36, I was the youngest plant manager in the company. No one wanted to go freeze in Canada," he jokes.
During those years he was also responsible for the facilities operations of eight STMicroelectronics factories in the United States, Europe, and Asia.
In 2009, STMicroelectronics decided to transfer its chip manufacturing business to Europe and Howard decided it was time to move on. That year, he joined TriQuint Semiconductor (now Qorvo), a global leader in scalable and dynamic RF solutions for mobile, infrastructure, and defense applications, as Vice President for Texas Operations. In this capacity, Howard is responsible for the safety, quality, and financial performance of the company's wafer fabrication facility in Richardson, TX, which specializes in building chips for major smartphone and defense systems manufacturers and employs more than 1,200 people.
A native of State College, PA, Howard says he is a "poster child" for the way Penn State prepares students for success in their careers. "The engineering science and mechanics department was small enough that the professors knew me and cared about me. That meant a lot and gave me the confidence to go out and succeed in the technical world."
He lives in Coppell, TX, with his wife, Barbara. They have two kids, Tim and Leah.
For a full list of Outstanding Engineering Alumni Award winners, click
here
.
Posted by:
mus41
on Apr 6, 2016
Dong Qin
School of Materials Science & Engineering
Georgia Tech

Wednesday, April 20, 2016 3:35pm - 4:25pm
114 EES Building

Silver nanocrystals have fascinating optical properties known as localized surface
plasmon resonance, which is essential to applications such as sensing and imaging. For
example, Ag nanocubes embrace surface-enhanced Raman scattering (SERS) properties
with enhancement factors up to 106 at visible excitation wavelengths for highly sensitive
detection of chemical or biological species. Unfortunately, elemental Ag is highly
susceptible to oxidation under conditions that involve oxidants, halide ions, and acids.
Such chemical instability often results in changes to the morphology of Ag nanocrystals,
particularly at corners and edges with high energies, and ultimately compromises their
performance. Additionally, the toxicity of the released Ag+ ions also limits the potential
applications of Ag nanocrystals in a biological system. One potential solution to improve
the chemical stability of elemental Ag is to form alloys with a more stable metal such as
Au or protect the Ag nanocrystals with ultrathin Au shells. However, it is difficult to form
Ag-Au alloys by reducing their precursors simultaneously in a solution phase due to their
substantial difference in reactivity. It is also challenging to coat Ag nanocrystals with Au
shells due to galvanic replacement. In this talk, I will report our recent developments in
addressing these challenges. We have demonstrated the syntheses of Ag-Au bimetallic
nanocrystals with greatly enhanced plasmonic properties and improved chemical
stability for chemical and biological sensing and imaging.


Biosketch:
Dr. Qin is an Associate Professor in the School of Materials Science and Engineering,
with an adjunct appointment with the School of Chemistry and Biochemistry, at Georgia
Institute of Technology. Her academic records include a BS in Chemistry from Fudan
University, a PhD in Physical Chemistry from the University of Pennsylvania, a
postdoctoral stint in Materials Chemistry at Harvard University, and an MBA from the
University of Washington. Her research has a bold focus on peculiar properties and
applications driven by materials and systems at the nanoscale. Her expertise includes
nanomaterials, surface-enhanced Raman spectroscopy (SERS), soft lithography, selfassembly,
and colloidal physics and chemistry.
Posted by:
mus41
on Apr 3, 2016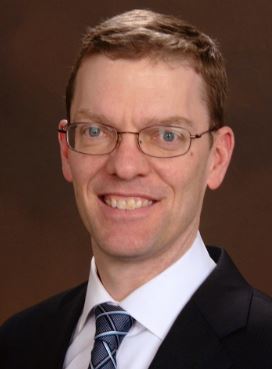 AECOM recently named alumnus Michael House ('90 E SC, '92 MS E MCH) vice president for power and industrial work.
House, who also earned an MBA from Rensselaer Polytechnic Institute in 2004, was promoted from his position as business operations manager to vice president after working for four years at AECOM.
In this new position, he works in the Washington, D.C. metropolitan and mid-Atlantic areas and helps utilities and industrial clients solve complex engineering and environmental issues.
AECOM has the expertise to meet any consulting or project scope, for any power generation technology, on behalf of commercial, industrial and government clients around the world, House said.
The company assists in transformation of the energy sector from fossils to renewables, centralized generation to distributed microgrids and energy storage, he added.
House said his new position differs from his last in that he is chartered to bring the broader capabilities of AECOM to design, build, finance, operate and maintain infrastructure assets across business lines.
He is responsible for developing the strategic direction and new business opportunities in the power and industrial market sectors. His team works closely with U.S. government agencies such as the Millennium Challenge Corporation and USAID to promote clean energy technologies in emerging market economies.
House's team also meets frequently with its clients to assess their needs and propose solutions, and he said he has been fortunate enough to travel to Africa in his new role to understand how the company can better provide clean energy solutions.
"I look forward to helping our clients respond to the rapid changes within the power sector including large transmission and distribution construction programs, grid-scale solar, grid-scale energy storage and energy efficiency programs," House said. "I enjoy hiring and mentoring new graduates to help our business grow, leveraging their creative ideas. I continue to maintain connections to Penn State to hire the best and brightest for AECOM."
Posted by:
mus41
on Apr 2, 2016
Akhlesh Lakhtakia, Charles Godfrey Binder Professor in Engineering Science and Mechanics, has been named a recipient of the 2016 Penn State Engineering Alumni Society (PSEAS) Outstanding Teaching Award.
Hosam Fathy, Bryant Early Career Associate Professor in the Department of Mechanical and Nuclear Engineering, is the other recipient of the award.
The Outstanding Teaching Award recognizes and rewards outstanding engineering educators for excellence in teaching and for contributions to the art of teaching. These teaching awards are established to confer honor on individuals whose inspiration and contributions to learning are truly memorable.
Individuals are nominated by engineering students, faculty, or department heads and those nominations are reviewed by a committee, appointed by the dean, which is comprised of PSEAS Executive Board members and the Associate Dean for Academic Programs.
Lakhtakia, who strongly supports graduate and undergraduate research students in multiple disciplines and highly interdisciplinary fields, has supervised or is supervising the research theses of 22 B.S. Honors undergraduates, 19 master's students, five Master of Professional Studies students, and 17 doctoral students at Penn State, and four international doctoral students.
Overall, six of his bachelor's undergraduate Honors research students have won National Science Foundation Graduate Research Fellowships, one won a National Defense Science and Engineering Graduate Fellowship, and two bachelor's research students won Goldwater Fellowships. Four Ph.D. students won the Penn State Alumni Association Dissertation Award, and seven won SPIE scholarships and Research Excellence Awards.
Lakhtakia was also the recipient of the 2008 PSEAS Premier Research Award, the 2005 PSEAS Outstanding Advising Award, and 1996 PSEAS Outstanding Research Award.
All PSEAS award winners will be formally recognized and presented with their awards during a reception on April 27 at the Nittany Lion Inn.
For a full list of 2016 PSEAS award winners, click
here
.
Posted by:
mus41
on Apr 1, 2016

The U.S. Department of Defense tapped Penn State as a partner in a $75 million national research institute that will support American textile manufacturers in bringing sophisticated new materials and textiles to the marketplace.
ESM Professor Melik Demirel and Penn State are part of a mid-Atlantic research hub led by Drexel University linking research institutions including Carnegie Mellon, Temple University, Thomas Jefferson University, Philadelphia University and the University of Delaware to manufacturing and investment partners DuPont, Ben Franklin Technology Partners of Southeast Pennsylvania, the City of Philadelphia Office of Manufacturing and Industry and the Pennsylvania Department of Community and Economic Development.
The mid-Atlantic cohort will lead investigations into modeling, designing and predicting the utility of new fibers, yarns and materials, as well as using those new materials to build prototypes of functional fabrics for apparel, healthcare, transportation, consumer electronics, architecture, and the defense industry.
Read the full article
here
.