ESM Head Serves on Career Panel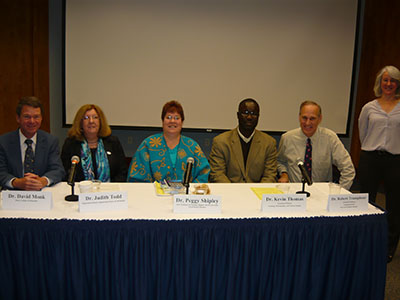 Dr. Judith Todd, the P.B. Breneman Chair and and Professor of Engineering Science and Mechanics served on an Academic Job Search Panel this past Saturday, October 24th.
The panel, entitled Navigating the Academic Job Search/Tenure Process was part of a Career Exploration Workshop produced by the Penn State Graduate School. Representatives from many University units were on hand to provide current graduate students with insight into how faculty searches are conducted.