ESM alumnus promoted to vice president at AECOM
Posted by:
mus41
on Apr 3, 2016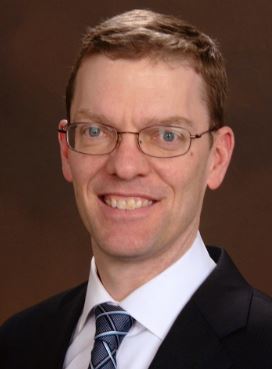 AECOM recently named alumnus Michael House ('90 E SC, '92 MS E MCH) vice president for power and industrial work.
House, who also earned an MBA from Rensselaer Polytechnic Institute in 2004, was promoted from his position as business operations manager to vice president after working for four years at AECOM.
In this new position, he works in the Washington, D.C. metropolitan and mid-Atlantic areas and helps utilities and industrial clients solve complex engineering and environmental issues.
AECOM has the expertise to meet any consulting or project scope, for any power generation technology, on behalf of commercial, industrial and government clients around the world, House said.
The company assists in transformation of the energy sector from fossils to renewables, centralized generation to distributed microgrids and energy storage, he added.
House said his new position differs from his last in that he is chartered to bring the broader capabilities of AECOM to design, build, finance, operate and maintain infrastructure assets across business lines.
He is responsible for developing the strategic direction and new business opportunities in the power and industrial market sectors. His team works closely with U.S. government agencies such as the Millennium Challenge Corporation and USAID to promote clean energy technologies in emerging market economies.
House's team also meets frequently with its clients to assess their needs and propose solutions, and he said he has been fortunate enough to travel to Africa in his new role to understand how the company can better provide clean energy solutions.
"I look forward to helping our clients respond to the rapid changes within the power sector including large transmission and distribution construction programs, grid-scale solar, grid-scale energy storage and energy efficiency programs," House said. "I enjoy hiring and mentoring new graduates to help our business grow, leveraging their creative ideas. I continue to maintain connections to Penn State to hire the best and brightest for AECOM."