NEW CNE Web Site
Penn State Center for Neural Engineering
The Penn State Center for Neural Engineering, an intercollege center bridging the Colleges of Engineering, Medicine, and Science, was Chartered in June, 2007. The Center occupies 22,000 square feet of space in the Millennium Sciences Complex, a structure which brings together faculty and laboratories from Materials Science and Life Sciences at Penn State.
Research within the CNE spans theoretical, computational, experimental, clinical, and instrumentation pursuits applied to the nervous system at levels from the single cell to intact brain, with questions that include the origins and dynamics of epilepsy, epidemiology of childhood neurological diseases in developing countries, the substrate and dynamics of neurovascular coupling, functional MR, origins of birdsong, physics of transport though brain, materials development, and the substrate and dynamics of brain function and computation.
Our present faculty includes:
---
Bridging Research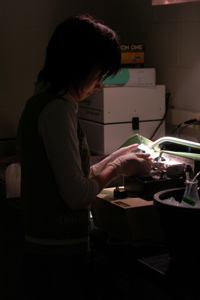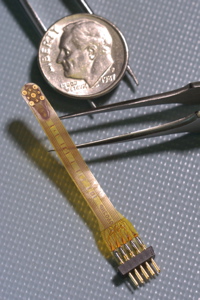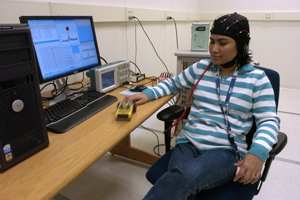 The Penn State Center for Neural Engineering is a university-wide Center, bridging the campuses and Colleges of Engineering and Science at University Park, with the College of Medicine at Hershey. It is housed within facilities of the Department of Neurosurgery and the Department of Engineering Science and Mechanics.
The Center is positioned to facilitate and enable collaboration between faculty from the Huck Institutes for the Life Sciences, Materials Research, and Neuroscience Institutes at Penn State, and forms a physical conduit for faculty and students from across the Engineering Departments, the Integrative Biosciences Neuroscience Program, Physics, Mathematics, and Biology, as well as trainees and faculty from Neurosurgery, Neurology, and Psychiatry. The Center has resident core faculty, with a considerable number of faculty Affiliates drawn from University Park and Hershey.
The Center enables the successful conduct of interdisciplinary research and acquisition of funding for projects that individual Penn State scientists could not perform on their own.
---