Justin M. Ingram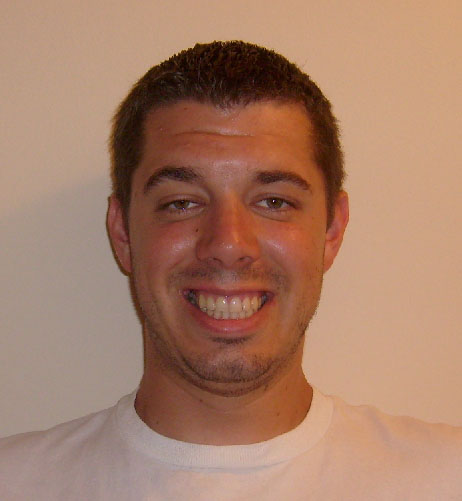 ---
Contact Information:
304 Earth and Engineering Science Building
University Park, PA 16802
Office phone # 814-863-0998
Education
Pennsylvania State University-Ph.D. Neuroscience 2011 (expected)

Lock Haven University- B.S Biology/Chemistry and A.A.S. Nanotechnology 2005
Research Interests
Fabrication and utilization of novel sensing techniques to advance treatments for epilepsy, Huntington's Disease, and other neurological disorders

Network interplay between neurons and glia before/during/after seizure activity

Targeted liposome mediated delivery systems
Recent Publications
J. Fisher, K. Devraj, J. Ingram, B. Slagle-Webb, A. B. Madhankumar, X. Liu, M. Klinger, I. A. Simpson, and J. R. Connor Ferritin: a novel mechanism for delivery of iron to the brain and other organs Am J Physiol Cell Physiol, Aug 2007; 293: C641 - C649.
Recent Powerpoints
Teaching Philosophy
After having a year-long opportunity to teach, I have found it to be a profession I truly enjoy. For my degree I was required to assist a senior professor for one semester, but luckily enough I was able to teach a microbiology class where I was the primary teacher. This was my chance to not only put to practice all the beneficial teaching habits I have seen over my college career, but experiment with new ideas of my own to help create an active and enriching learning environment. Some have brought great success, some have brought confusion, but all have allowed me to create a dynamic teaching experience which I strive to improve each year.
To me, an effective teacher is one instills the principle knowledge of a given subject matter while stimulating critical thinking both inside and outside the classroom. This occurs not only by engaging your students inside the class with stimulating lectures and activities, but relating the material to in the context to their own career interests. For example, I have found it useful on the first day of class to ask each student their major which I then memorize. As I progress through the material, I then relate with relevant examples to as many of the majors as I can. This not only keeps their attention, but allows the current material to placed into context with their own personal interests making it easier to remember.
I approach teaching with a well prepared and enthusiastic attitude and strive to make each student as knowledgeable and excited about the material as I am. This process occurs well before the first day of class as I prepare a clear, concise, and sometime humorous class outlines as well as research possible questions that may arise in class. Throughout the class, I make it a habit to let students know I am easily accessible and will meet or respond to any question or comment as soon as I can.
---