Lanagan, Michael T.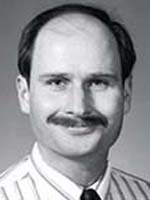 Michael T. Lanagan
Professor of Engineering Science and Mechanics
Associate Director, Center for Dielectric Studies

Materials Research Institute

329N Millennium Science Building
University Park, PA 16802
(814) 865-6992
(814) 865-2326 Fax
Send E-Mail mlanagan@psu.edu

http://www.mri.psu.edu/directory/search.asp
http://www.engr.psu.edu/directory/details.aspx?q=MXL46&PubCount=224&ResCount=44&LandOn=Gen
Research Summary:

Michael Lanagan received his B. S. in Ceramic Engineering from University of Illinois and his Ph.D. from Penn State. He is presently Associate Professor of Engineering Science and Mechanics and Associate Director of the Materials Research Institute. Before joining Penn State, Dr. Lanagan was a staff scientist at Argonne National Laboratory for twelve years where he studied materials for superconductors, molten carbonate fuel cells, and high-energy density capacitors. He is an author of over 150 technical publications and 8 patents. His present interests include synthesis, processing, and characterization of new materials for wireless communications and power electronics applications.
Research | Publications | People |
---