ESM IT and Computer Support Staff
Please see the ESM Services Directory for more information on where to find assistance.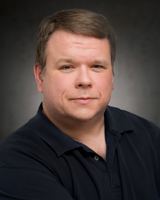 William E. Ames
IT Specialist
Level 4
Phone: 865-6242
Skype: billames68
Office: 203B EES
Support for Purchasing; software licensing; digital imaging (scanning, photography, OCR, etc.);page layout and publications; media translation, recovery and duplication; tape backup services; personal and laboratory web site access; virus and security warnings; digital copier assistance; general computer support
Please visit the Services Directory for more information.
Affiliations:
• Penn State Alumni Association
Life Member
• Commission on Racial/Ethnic Diversity
past affiliate
• Modern Language Association
• Omega Sigma Delta
honorary brother
William Ames is one of the leading State College photographers and provides event and portrait services for the department. Send an email to schedule a portrait session, or for laboratory or publicity photos.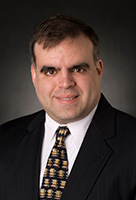 Andrew Miller
Programmer / Analyst
Level 4
Phone: 863-6029
Office: 307D EES
ajmiller@engr.psu.edu

Wireless internet access, Database management, scripting, UNIX, Security and Accounts, IP address assignment, programming, main web site access, and general support.